2010 Vellum/CAED Furniture Competition & Exhibition
Overview
Vellum Design Build and the College of Architecture and Environmental Design (CAED) are pleased to announce the 7th Annual Vellum/CAED Furniture Exhibition. The exhibition of furniture designed and constructed by CAED students will be on display the 28th to 30th of October, 2010 at 848 Monterey Street near Mission Plaza (between Chorro and Morro). -The Old Pier One Space and the site of Second and Third Annual Vellum Competitions.
For additional information, go to Vellum 2010 Press Release
About Vellum Design Build
Vellum Design Build is a custom home builder and interior design firm that explores modern living though innovative design. For more information on the design competition, exit and silent auction, call Vellum Design Build at 805 784-0487. Vellum Design Build is located at 811 El Capitan Way, Suite 230 in San Luis Obispo.
For information on the Vellum/CAED Furniture Design Exhibition, contact Erica Jacobson or Tom di Santo.
Jury Members
Once again, we have an auspicious team of jurors headed by:
Tim Kobe of 8inc. in Tokyo, San Francisco and Honolulu.
Founder and Principal of 8inc, Tim' s projects include Apple, Edgewood, Mankas, Citibank, Malama, and Virginia Atlantic. Trained at the Art Center College of Design in Pasadena, CA, Tim's company logo is about "8 makes things. Extraordinary things that change the way people think, feel and do. Things designed to add value. Things that create irrational loyalty."
For additional information, go to 8Inc web page.
Colin Sprenkle of Vulpine Design Works - Fine Furniture and Cabinetry.
A graduate from Cal Poly (B.Arch 2009), Colin was one of three winners in the 2008 "Best of Show" Vellum Competition.
 
Whitney Moon (B.Arch 00) is a licensed architect in California, and is currently working on her PhD in architectural history and theory at UCLA. She joined the Department of Art, Architecture + Art History at the University of San Diego (USD) as an architectural lecturer in Fall 2010. Currently working on her doctorate at UCLA, Moon's research interests reside in 20th century art and architecture, with an emphasis on theatricality, performance, and ephemeral works.
For additional information, go to Whitney Moon.
TJ Esser of Studio 2G in San Luis Obispo
A graduate from Cal Poly (B.Arch 2006), Thomas J. Esser is a project manager with Studio 2G and M:oME in San Luis Obispo and the founder and principal of Esser Studios. His work focuses on architecture, furniture, industrial design, model-making and photography.
Jory Brigham is a local furniture designer and fabricator in San Luis Obispo, CA. Jory began woodworking with his father, Tim Brigham, at a very early age. Many skills were passed down to him allowing Jory to hone in on his unique style without compromising the process of a true artist. Learning to build everything by hand, Jory has devised numerous avenues to fabricate one of a kind designs. Although this diversity helps Jory learn and grow as an artist, an aspect of his labor he would never compromise, some basic elements are forever present in each of his creations.
For more information, go to Jory Brigham.
2010 Vellum Sponsors
Platinum Level: $350 and above
Architecture Department, Cal Poly, San Luis Obispo
GJ Gardner
Garcia Architecture + Design
Pacific Coast Lumber/Don Seawater
Access Compliance Consultants
Daniel Lewis, Oncologist
Gold Level: $250
Novo Restaurant
8 Inc.
M:oME
Silver Level: $150
Henri and Tracee de Hahn
The Copelands
Vulpine Design Works
Recession Level: at the donor's level of comfort
Sotheby's
RNT:  Ralph Roesling
Esser Studios
CWA:  Chris Allen
Anderson Design + Visualization
Kreuzberg.CA Book Lounge + Coffee House
7th Annual Vellum/CAED Furniture Competition Winners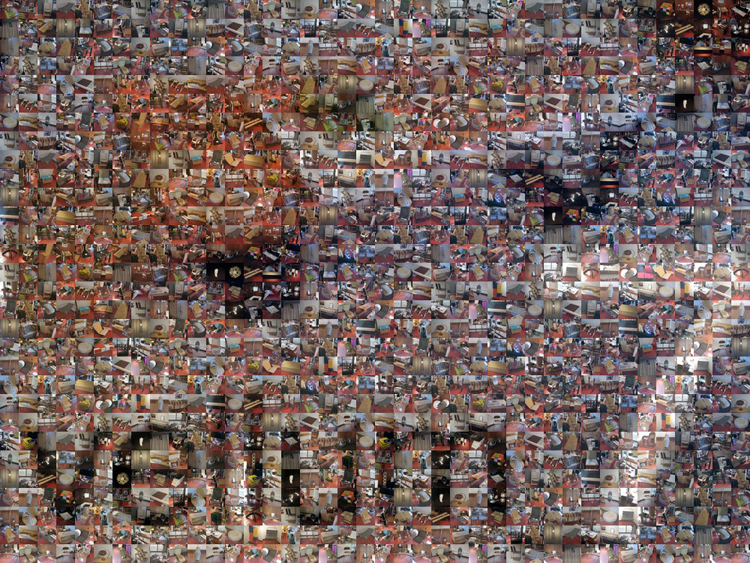 Shawn Morse designed the above art work which features a comprehensive survey of all of the Vellum pieces at the show on Saturday, October 30th, 2010. Thanks to Shawn for his contribution.
"Best of Show"
Scott Mann (Tom di Santo studio)
To view larger image, go to Scott Mann
"CWA: cradle to cradle"
Daniel Dolan (Richard Beller studio)
 
"RNT: Modern Master Award"
Dana Lee (Richard Beller studio)
To view larger image, go to Dana Lee
"Runner's up"
Aaron Hales (di Santo studio)
Marcel Mercado (Joines-Novotny studio)
Valentin Pelayo (Jackson studio)
Jon Freeburg (Joines-Novotny studio)
Seanna Drew ( to be determined)
Amy Lee (di Santo studio)
Conceptual Award:
Madison Detro (Karen Lange studio)
Ready-Made Award:
Joanna Pong (Killing studio)
Honourable Mentions:
Adam Monkaba (di Santo studio)
Andrea Wooding (Joines-Novotny studio)
Ashley Tyra (di Santo studio)
Related Content