Alumni News and Events 2011-12
Two new ARCH publication (2012)
ADD: Architecture + Design + Discourse XII is the fifth annual student run publication of the Architecture Department of Cal Poly, San Luis Obispo, CA. It documents student and faculty work. This publication is part of the Architectural Environmental Design Press (AeDPress), and will be available at this year's Chumash Show, Friday, May 25, 2012 for a nominal price of $10.00. Off-campus individuals may request a copy for $15.00 (inclusive of shipping and handling) at architecture@calpoly.eduIntroduction by Department Head Henri T. de Hahn.
Compilation of Cal Poly Architecture students thesis topics conducted during the AY 2010-2011. Each student presented their thesis at the Chumash Auditorium, Friday, May 25, 2012.
"This work is a small sample of the particularly challenging last year of a five-year education which differs from its previous four. The principle differences between 5th year design and the earlier design studios here at Cal Poly are that students select their own projects..."
The publication is part of the Architectural Environmental Design Press (AeDPress) and can be purchased at the Architecture Department: architecture@calpoly.edu. Introduction by Prof. Jonathan Reich
For additional information about AeDPress and other faculty publications, please go to Architecture Department Publications.
Posted: 06.14.12
Alumni Social at Architecture for Education Incorporated (A4E) in Pasadena -Thursday, May 3, 2012
President Jeffrey D. Armstrong joined CAED Associate Dean Richard Zweifel, alumni Joe Lapasinski, Eric Dybevik, Ralph Teyssier, Paul Dooley, and other alums who worked on the project to celebrate the 30th anniversary of the Erhart Building pedestrian bridge April 21.
A well-used and lasting example of Cal Poly's Learn by Doing philosophy, the bridge is the result of a senior project completed in 1982 by the aforementioned students. About 50 people attended the ceremony, which included a ribbon cutting and comments from Dooley, who explained the comprehensiveness of the project. He saw a need, put an interdisciplinary team together and made it happen. To date, Dooley estimates several hundred thousand students, faculty and staff have utilized Erhart Bridge.
Speakers also included Armstrong and Zweifel, who views the bridge as "an example of students testing their own limits and noting the importance of not just getting by." The project took approximately two years to complete, using funds and materials donated from individuals and companies throughout California. Cal Poly students earned units while working to build the bridge.
We would like to recognize Paul Dooley (BAR '82) who participated in this project as an ARCH Major.
Posted: 04.30.12
Alumni Social at Darden Architects in Fresno -Thursday, April 26, 2012
Professor Arthur J. Chapman, 65, architect, teacher and scholar, died Monday, April 9, 2012, in San Luis Obispo. The Architecture Department has lost one of its most generous colleagues and mentors who has inspired generation of students, alumni, and faculty.
Viewing: Friday, April 13 3-5 PM
Reis Family Mortuary
991 Nipomo Street, San Luis Obispo
Funeral Mass: Saturday, April 14 @ 11:00AM
Reception following
Nativity of Our Lady Catholic Church
221 Daly Avenue, San Luis Obispo
Internment will take place after the Funeral Mass
Old Mission Catholic Cemetery
101 Bridge Street, San Luis Obispo
In lieu of flowers, the family encourages donations in Art's memory
to the Cal Poly Newman Center (543-4105) or the charity of
your choice.
For additional information, go to Mustang Daily and The Tribune of San Luis Obispo.
Posted: 04.24.12
1962 Alumni Reunion: 04.14.2012
Please come and join colleagues of your alma mater at Architecture for Education Incorporated. This event is co-sponsored by Gaylaird Christopher, architect and principal of A4E, and by the Architecture and City and Regional Planning Departments. Guests will enjoy tours of Gaylaird's office which is Greene & Greene's first residential project in Pasadena. Built in 1903 it is the "original Craftsman" showcasing the beginnings of their architectural style.
Thursday, May 3, 2012, between 5:00 -7:30pm
Location: 65 N Catalina Ave, Pasadena, CA 9110. Phone: (626) 356-4080.
Directions: Map A 4 E
RSVP: Architecture Department architecture@calpoly.edu, or 805 756-1316
Posted: 03.23.12
Alumni Social at 3A Gallery in San Francisco -Thursday, March 8, 2012
The Architecture Department is pleased to host the artwork of alum Perry Kulper in the CAED lobby. Opening reception takes place on Friday, January 27, 2012 after the Hearst Lecture at 5:30pm. Exhibition will run through Wednesday, February, 8, 2012.
For additional information about Kulper's artwork, go to PerryKulper
For additional information about the Hearst Lecture Series
Posted: 02.17.12
Ernesto Vasquez elected to the AIA board
Ernesto Vasquez, (B.Arch 1973) AIA, NCARB, founding partner of MVE & Partners, and president of MVE Institutional, was recently appointed to the National Park Foundation's Board of Directors. Vasquez joins a prestigious team of leaders dedicated to improving park conservation and restoration efforts, fostering civic and youth engagement and promoting the legacy of America's national parks.
For additional information, go to Ernesto Vasquez
Posted: 01.24.12
Haley Gipe receives prestigious AIA Award
Clayton (Clay) Taylor (B.Arch 2009) and Jai Kumaran (B.Arch 2009) co-edited the forthcoming book "Culture Now: Midsize America " with Karen Lorhman and Thom Mayne which re-caps the 2010-2011 UCLA Suprastudio research.
Both Clay and Jai received their M.Arch II from UCLA in 2011 and are currently working as Project Designers at Morphosis Architects in Culver City, CA.
For additional information go to UCLASuprastudio.
Posted: 01.22.12
Brian Vargo's thesis project announced as a finalist in an international competition
Dominic Leong (B.Arch 2001) was featured in the Architectural Record's article "Two architect brothers sought different mentors, then opened their own firm. With budgets big and small, they are designing through the recession" by Fred A. Bernstein.
For additional information, go to Dominic Leong/Architectural Record
Posted: 12.19.11
Stacy White named 20-under-40
Eric Thomas Nulman (B.Arch 1999) has been awarded the 2011-12 ACSA New Faculty Teaching Award
Juror Comments: Eric's work foregrounds the as yet unanswered question of what the aesthetic embodiment could be for the field's growing interest in sustainability. He does this by offering studio courses that explore the affective potentials for design in a range of materials (from the artificial to the natural).
For additional information, go to ACSA/Awards 2011-12
Posted: 12.19.11
Discover Switzerland: May 23 - June 7, 2012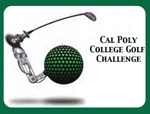 The Departments of Mechanical Engineering and Architecture -sponsored by The American Institute of Architecture Students (AIAS) invite you and your friends to a round of golf and camaraderie Sunday, November 13, 2011 at the Avila Bay Golf Course (7:30am Registration). Golfing format will be a four person gross scramble (no handicaps). Have a fun day on the golf course while supporting Cal Poly. Your donation will go to the program you indicated on the entry form.
For the schedule of events, sponsorship and Golf registration, please go to College Golf Challenge, or contact Zach Bache, AIAS Treasurer and Fundraising Coordinator.
Updated: 12/13/11
2012 DesignIntelligence rankings
The Survey also rates the best institutions at preparing students for specific skills. Cal Poly's Program continues to be ranked the top program in the West, and for the first time it is ranked 8th in the Midwest. Additional skills assessment rankings position our program as:
1st in Construction Methods and Materials,

(same as 2011)

2nd in Sustainable Design Practices and Principles,

(newly ranked)

3rd in Cross-Disciplinary Teamwork,

(newly ranked)

4th in Analysis and Planning,

(newly ranked)

5th in Computer Applications

(newly ranked)
In this year's introduction, James P. Cramer, writes that "... and California Polytechnic State University, San Luis Obispo continued to hold 4th place. Cal Poly deserves mention as one of the most consistently ranked schools in our research. Prior to this year's ranking at 4th place, it achieved rankings as follows: 4,3,3,4,6,3,4,3 (averaging 3.77 over the past nine years). It is impressive to see a school so highly regarded year after year."
This report gives much resonance to the integrity of our pedagogical responsibilities. Our learn by doing philosophy combines common sense and intellectual curiosity, and our graduates are well positioned to become the next team players in a world of increased complexity. In particular this year's 2012 Design Intelligence rankings sends a clear message that practitioners recognize the importance of a polytechnic education. The Architecture Department remains ambitious in educating creative leaders who can work in an integrative and interdisciplinary manner; a professional path that continues to be demonstrated successfully by our alumni.
Posted: 10.26.11
CAED Honored Alum: David J. Gilmore
The Architecture Department is pleased to recognize alum Kenric B. Stone (B.Arch 1980) at the 2011 Honored Alum Recipient of the Cal Poly Alumni Association Distinguished Service Award. Ken is an architect and Vice-President and General Manager of the Austin Building and Design, Inc Office in Irvine, CA.
The 2011 Honored Alumni Awards and Dinner Reception will be held Friday, Oct. 14, 2011, 6:00pm at Cal Poly's PAC Pavilion followed at 7:30pm by a Dinner Reception at the Alex & Faye Spanos Theater Patio, Grand Avenue at Perimeter Drive.
For information on the event, please contact the Alumni Relations Office at 805-756-2586.
For additional information, go to Ken Stone BIO
Posted: 10.12.11
Alumni Social at LPA Architects in Irvine on 11/17/2011
Sandy Isenstadt, Professor University of Delaware
Thursday, November 3, 2011, at 5:00pm.
Location: BAR Architects: 543 Howard Street, San Francisco, CA 94105
"LA After Dark. The Incandescent City" looks at the history of electric urbanism in Los Angeles--from blazing movie premieres, sparkling holiday displays, flashing neon signs, rivers of automobile headlights, and sweeping searchlights--that formed a city unique to the night, a luminous geography that coincides only partly with its daytime layout.
For additional information, please go to Sandy Isenstadt
Posted: 08.23.11
Related Content