Jeff Ponitz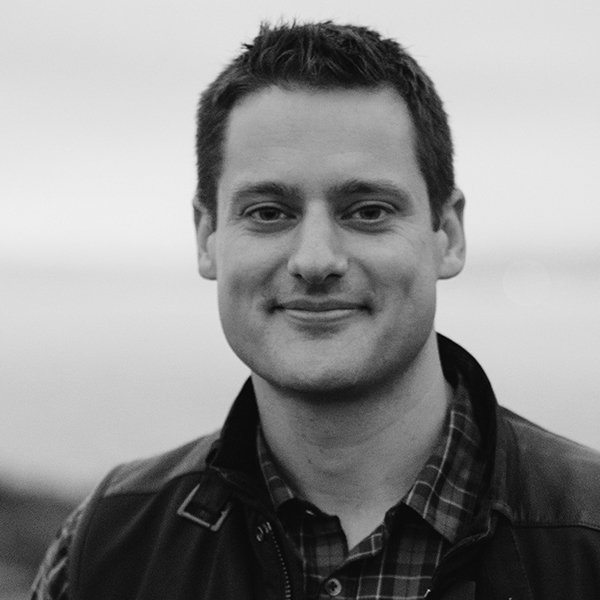 Areas of Expertise
Architectural Design
Parametric Design
Digital Fabrication (CAD/CAM)
Design Pedagogy
Profile
Jeff Ponitz's work is driven by a passion for drawing and building, a belief in technology's capacity to inform and augment those processes, and a desire to reflect on how and why we draw and build.  His work incorporates computational design and manufacturing practices to enhance the economic, environmental, and experiential performance of the built environment.
Prior to teaching, Jeff practiced as a designer in the Chicago offices of Solomon, Cordwell, Buenz and Valerio, Dewalt, Train, working on projects known for their innovative use of materials and technology to drive environmental performance. He currently maintains his own design and fabrication practice, VERT Studio, that extends his research through architectural prototyping, installation work, and design competitions.
At Cal Poly, Jeff teaches second and third year design studios, as well as introductory and advanced courses in parametric design and digital fabrication.
Teaching Philosophy
In his teaching, Jeff instills an ethic of "thinking through making": that what we draw and build is not only the representation of a pre-existing idea, it is the materialization of an intuitive thought process. By looking critically at what we make, how we make it, and why we make it, we can begin to open up that thought process, and reflect more deeply upon how our desires overlap with the issues at hand. Media and technology are intrinsic to this process, and he believes in a multi-modal approach: he is as invested in plaster-casting as laser-cutting, and in hand-drafting as digitally- rendering. More importantly, he is interested in how these processes can be thoughtfully and strategically layered in service of broader architectural explorations of material, space, and meaning.
This approach of "thinking through making" requires a rigorous, iterative process of risk and experimentation primarily driven by the student, rather than by Jeff. He believes his role as a design critic is to establish a clear framework for students, allowing them freedom within that framework to shape their own learning experience, and pushing them to realize the maximum potential of that experience. Giving students control over their own work empowers them to develop and pursue their own passions, but also places a greater responsibility on them to be thoughtful and intentional about how they work, and what they're working towards.
Experience
Educational Credentials:
M Arch, University of Virginia, Charlottesville, VA  2008
M Arch with Distinction, The University of Michigan, Ann Arbor, MI  2004
BS Arch, The University of Michigan, Ann Arbor, MI  2002
Teaching Experience:
Assistant Professor, Cal Poly San Luis Obispo  2011-Present
Lecturer, University of Virginia  2008-2011 
Professional Experience:
Vert Studio, San Luis Obispo and San Francisco, CA
Toolpath, LLC Design + Digital Fabrication, Charlottesville, VA   
Solomon Cordwell Buenz, Chicago, IL   
Valerio Dewalt Train Associates, Chicago, IL   
Progressive AE, Grand Rapids, MI   
Herschman Architects, Cleveland, OH   
Luckenbach/Ziegelman Architects, PLLC, Ann Arbor, MI   
Licenses/Registration:
Currently completing paperwork for licensure in Illinois (IDP and ARE complete)
Scholarship
Selected Publications
​ and Recent Research:
"Surface Effects and Spatial Affect in Digital Fabrication" Proceedings of the 31st National Conference on the Beginning Design Student, 2015
"Simplexity: Unitized FRP Façade Systems" Proceedings of the Association for Computer-Aided Design in Architecture, 2014
"Composite FRP Unitized Façade Systems" Proceedings of the International Conference of the Association of Computer-Aided Architectural Design Research Asia, 2014
"Control Structures and Volatility Engines: Dialectic Design Agents for Glocal Public Space" Proceedings of the Annual Meeting of the Association of collegiate Schools of Architecture, 2014
"Expanded Atmosphere: A High-Performance, Low-Waste Aluminum Envelope" Proceedings of the Annual Meeting of the Association of collegiate Schools of Architecture, 2014
"Synthetic Practices: Molecular Gastronomy and (im)Materiality in the Design Studio" Proceedings of the National Conference on the Beginning Design Student, 2014
"Collaborative Crafting: Arena Screen Wall" Proceedings of the Association of Collegiate Schools of Architecture, 2013
"(re)Constructed Ground(s): Place-Making Through Place Seeing" Proceedings of the National Conference on the Beginning Design Student, 2013
Selected Awards:
Honorable Mention, 54 Jeff International Design Competition, 2013
ACSA Collaborative Practice Award, Gita Primary School with ARCH 402, 2010-2011
AIA Education Honor Award, Gita Primary School with UVA ARCH 402, 2010
Virginia Society AIA Merit Award, Compression Screen, 2009
Updated 11.01.17
Related Content